Autumn and Winter Tours in Gothenburg
Why not book a trip in the autumn and winter in Gothenburg. What about a boat trip in the archipelago, a brunch or a bus tour. Below we present some different autumn and winter tours in Gothenburg archipelago.

We offer tickets directly through our cooperation with Strömma.
| | |
| --- | --- |
| Tickets | Brunch Cruise in Gothenburg |

Brunch cruise
Enjoy a delicious brunch at M / S Carl Michael Bellman on Saturdays or Sundays between April - Otober. You are travelling in the Gothenburg archipelago on a three hour brunch cruise. The brunch s cooked on board and you can choose from salmon, herring, meatballs, sal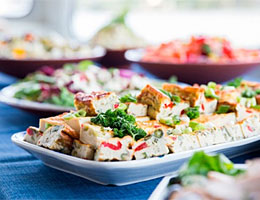 ads, cheese platter and do not miss the dessert table. You look through the large panoramic windows of the ground floor and do you want to go out - go up on the sun deck and enjoy the view.

Ticket includes boat trip and buffé.

Season: Apr 6 - Oct 13, 2019
Departs: Lilla Bommen, at noon
Time: 3 Hours
Buy Ticket to Brunch Cruise with M/S Carl Michael Bellman »
| | |
| --- | --- |
| Ticket | Shrimp and Salmon Cruise |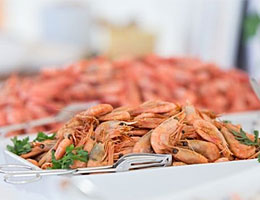 Schrimp and Salmon Cruise
Do you love shrimp, go on a shrimp and laxbuffe boat trip and at the same time enjoy the archipelago of Gothenburg. While you are enjoying your meal, a troubadour will play some music. The boat passes the southern archipelago, islands Donsö, Styrsö and Brännö.

The price includes welcome cocktail drink, shrimp and laxbuffé, entertainment and boattrip.

Season: Apr 46 - Oct 25, 2019
Departs: Lilla Bommen.
Time: 3 hours

Buy Ticket to Schrimp and Salmon Cruise »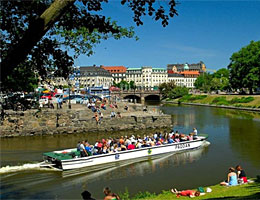 The Paddan Tour
You go on board the boat at Kungsportsbron next to Kungsportsplatsen. The tour takes you through the old canals from the 1600s and under low bridges and out in the harbor. Here you will hear about the history of Gothenburg from the knowledgeable guide. During the trip you pass landmarks such as the Opera House, Feskekörka, "the lipstick", the old shipyard areas, green parks and Gothenburg Typical old house "Landshövdingehus" in Haga.

Remember to put on clothing for the weather - when the boat is without a roof. Unfortunately, dogs are not allowed on the boats.

Season: Apr 12 - Oct 13, 2019
Departs from: Kungsportsplatsen
Time: 50 min
Buy Tickets to The Paddan Tour »
| | |
| --- | --- |
| Tickets | Bus Sightseeing in Gothenburg! |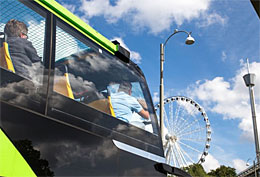 Bus Sightseeing in Gothenburg
Sit comfortably in the bus and go on a guided tour through the city's history. You drive past interesting buildings and streets through Gothenburg. The bus passes the Avenue, Haga, Gothenburg Port and many other places on the route. When the weather is nice, you can sit outside on the deck without a roof.

Season: Jan 13 - Dec 15, 2018 (only some days in the week.)
Departs from: The Grand Theatre
Time: 50 min

Buy Tickets to Bus Sightseeing in Gothenburg »
| | |
| --- | --- |
| Tickets | Boat tour around Hisingen island |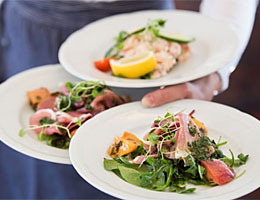 Tour of Hisingen
Book a 4 hour boat tour around Hisingen. Order something to eat from the bar/café menu. You pass through winding waterways of the River Göta, River Nordre, Björkö Fjord and finally through Göteborg's beautiful and dynamic harbour. Your guide will tell you about everything that you pass.

The ticket includes guided tour and boat trip.

If you would like to have dinner during the tour you should book the Tour of Hisingen including dinner here »

Season: May 1 - Sep 27, 2019
Departs: Lilla Bommen
Time: 4 Hours

Buy Ticket to Tour of Hisingen »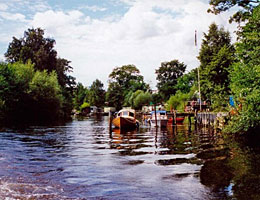 Paddan on Säveån
Take a guided boat ride along Säveån. The Paddan boat takes you on the old moat and Great Harbor Canal and then to Säveån (the river Säve).

A guide tells the story about Gustav II Adolf founding Gothenburg and about the history of Lödöse. During the tour you will pass buildings, shipyards and docks. On the way back, there is time for questions.

Season: May 19 - Sep 29, 2019
Depart from: Kungsportsplatsen
Time: 2 hours
Buy Tickets to Paddan on Säveån »


With reservation for any typographical errors or changes in content and prices. Pictures: from Strömma.